Mira and Baku by Sara Truuvert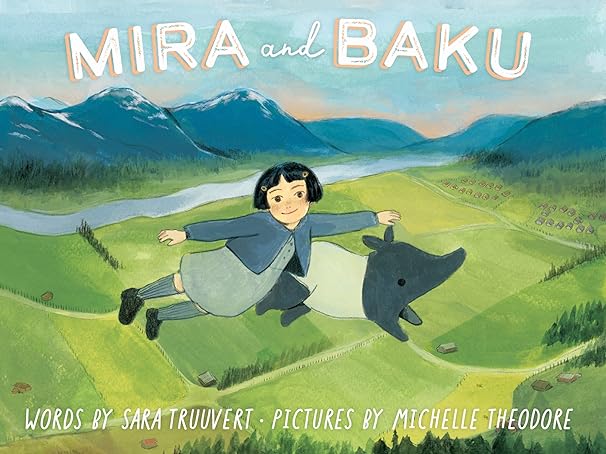 Mira and Baku Book by Sara Truuvert is not your typical children's book. Its a story about a young Japanese girl named Mira, who was worried and angry about her father not being there for her upcoming birthday. While she is upset, Mira is approached by Baku , who is a mythologic dream-devouring creature.
Baku is portrayed as Malayan tapir, who helps Mira to search for her father. The story is based on the Internment of Japanese Americans during world war II.
This is a great book, as its an important part of the Japanese and the United States history. Readers might get confused initially, but it gets clearer about what the author is trying to convey as you keep on reading. It would be great if there was a Japanese version too.